Hello, my name is Amanda.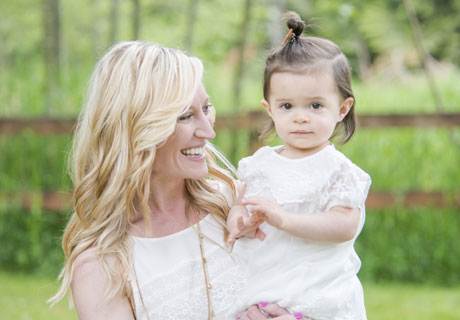 I am the President and design creator behind Grace Mabel. I'm a lover of wellness, health and everything natural. Grace Mabel is where I have the freedom to make my passion come alive in the products I design and sell!
The idea for this specialty product line was born in a little town about 45 minutes outside of Seattle, WA shortly after my daughter was born. But truthfully, this idea had ignited far before that day arrived. Having been a teacher for 7 years and working with some of the most challenged children with disabilities, my heart has always been to educate and assist in everything I do!
Over the course of my career in education, I couldn't help but notice the continuous acceleration of disabilities year after year. I knew it was time to get back to the basics and STOP contaminating our children's bodies with all of these harsh chemicals and start using simple, safe and all-natural products in hopes to start the next generation off on a toxin free journey!
For me, ensuring that all-natural, plant based ingredients are used in these products, is really the most important decision I can make as a product designer and mother! I've paid careful attention to our ingredients, bottling and packaging and I'm proud to say that everything is made right here in the USA. Our products NEVER contain formaldehyde, propylene glycol, phthalates, mineral oil, parabens, dyes or sulfates. I don't sell, design or ship anything that I wouldn't lather or rub on my own baby.
I want to share this incredible insight with everyone I meet. Let's stop polluting our bodies and get back to a simple, safe, and all-natural life! I love this little product line and I'm excited to see where it goes! Thank you for stopping by and being a part of our journey!